If you are running an e-commerce business, you are most likely struggling with a high number of returns. In fact, the average consumer returns up to 30 percent of the items they buy online. As an e-commerce company, these returns cost you money and time. Did you know that chatbots can help you solve this problem?
The shoes are too big. I bought the wrong gift for my wife. I ordered multiple items to compare and return what I don't like. The product is not what I expected. There are issues with the item. As an e-commerce company, you have heard them all: the multiple reasons why customers return an item.
While understandable, handling these multiple returns increases your costs and lowers your margins. And it's not an isolated problem. It's an issue that almost all e-commerce businesses face.
In this article, you will read:
The double challenge for e-commerce: free returns eat your profits, but customers expect them
Due to the nature of online shopping, e-commerce businesses see much higher return rates than brick-and-mortar stores. According to some estimates, online stores can see return rates as high as 30 percent, compared to nine percent at brick-and-mortar stores.
Even though, due to their products, some industries, such as apparel or electronics have a higher return rate than others, all e-commerce companies are affected by high return rates.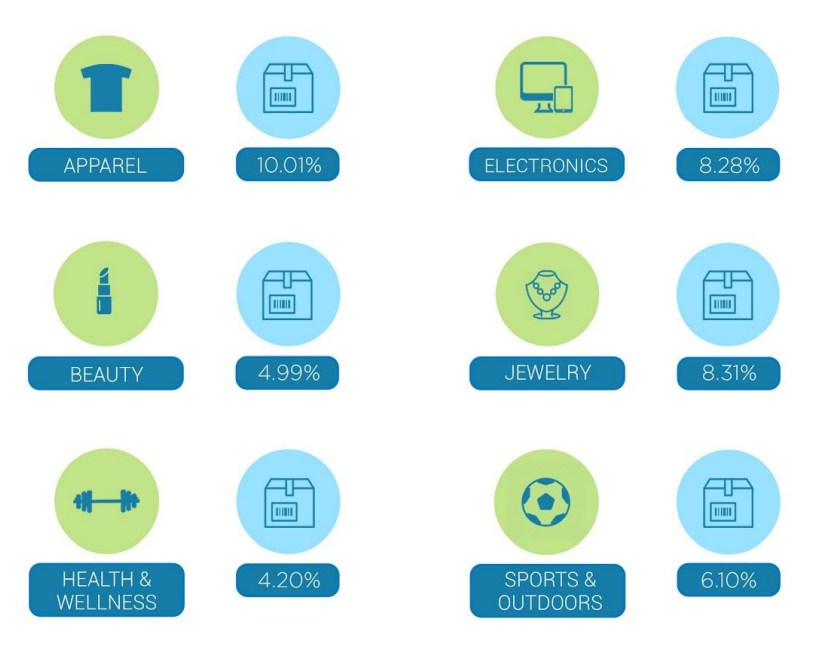 Dealing with returns and exchanges adds to your costs, and cuts into your margins. The cost of processing a return item ranges between US$ 25.75 and US$ 45.25. 
At the same time, customers have come to expect easy and free returns when they shop online. In fact, an easy and free return process is the main incentive for customers to buy from an online store.
According to an industry report by Walker Sands, free shipping (79 percent), free returns and exchanges (54 percent), and an overall easier return process (36 percent) are the main reasons that make it more likely for a customer to shop online.
Meeting your customers' expectations, making shopping at your online store more attractive to consumers, and growing your business while at the same time trying to keep your return costs from eating your profits, is therefore a very delicate balancing act.  
However, instead of just looking at returns as lost business, you can take them as an opportunity to increase customer loyalty and even drive purchases—and chatbots can help you with that! They can not only reduce your return rates, but also increase customer loyalty and drive sales.  
Check out how other companies are using chatbots successfully to increase their sales, online and offline!
Chatbots can help you avoid returns in the first place
When trying to lower the number of returns in your e-commerce business, it's vital to understand the reasons for the returns. Chatbots can be a great help with that!
If you use chatbots for your return process, it's easy for them to gather that information straight from your customers and make it directly available to you. Customer agents would take much longer to gather the same amount of data. Chatbots can therefore help you to recognize patterns faster (maybe there are some faulty or misleading product descriptions on your website, or a product has a technical issue), and fix them. This will help you reduce the number of returns.
However, chatbots can also help you with the most typical return scenarios: refunds and exchanges.
Chatbots can reduce the number of returns in e-commerce
Typically, when a customer wants to return an item, you face one of two scenarios: they either want to return the item, and get a refund, or they want to exchange the item.  
Scenario 1: Turn non-buyers into buyers with a bot
The first scenario offers the highest cost for your business, as you not only lose the sale, but will also have to cover (some of) the return shipping costs and handle the return in your warehouse. At the same time, you can use this as an opportunity to learn more about the reason for the return, which can help you avoid similar issues in the future.
Integrating a chatbot in the return process is ideal for that. A chatbot can ask the customer why they want to return an item, and thus gather valuable information for you.
The Dutch e-commerce company bol.com, for example, worked with Chatlayer by Sinch to integrate a chatbot named "Billie" on their website where customers can initiate returns very fast, and without having to wait for a long time to talk to an agent.
This speeds up the process for customers, but also reduces the workload for bol's service team. In fact, bol.com was able to route 46 percent of their traffic to the bot in the first three months after installing the Chatlayer bot.
At the same time, e-commerce chatbots can offer customers that initiate a return a shopping incentive like a coupon for a future purchase. This can be a clever long-term strategy to turn current non-buyers into future buyers.
Scenario 2: Turn a return into an exchange
In the second, less costly, scenario, the customer wants to return, but also exchange an item. Maybe they bought the wrong size, or didn't like the color or model, and are now interested in switching. The easier you make it for these customers to exchange an item, the more likely it is that they will accept the exchange.
By integrating a conversational AI chatbot in your return process, the bot can not only react to a return request, but even proactively suggest an exchange before offering a refund—and then guide the customer through the exchange process. This will not only make the exchange smoother for customers, it might also sway some shoppers from a refund toward an exchange.
Conversational AI chatbots have the capability to engage in a more natural dialogue with your customers, make the flow of conversation smoother, and improve the overall customer experience. And this is exactly what can make the difference in deciding between a refund or an exchange or choosing to shop again with you in the future.
Chatbots can make the return process easier for customers
As mentioned, a straightforward return process encourages new customers to shop at an online store in the first place. It also will make it easier for an existing customer to complete a return. Why is this important? Because nobody wants to deal with a complicated return process more than once! But if returning an item at your store is hassle-free, a shopper will be less hesitant to buy something from your store again. In other words: an easy return process increases the chances that a customer will shop from you again.
So, how can you make the process more intuitive?
Of course, you can (and should!) explain the return process in your FAQs on your website, in the order confirmation message, and even on the receipt you send the customer with their package. However, in most cases, customers will still have to find that information, follow instructions, print out return labels, attach them to their packages, and find the right place for shipping the package back to you. In the end, it's still a chore. This is where chatbots come in!
Imagine if instead customers just used their smartphones to ask your chatbot how to return an item. And the bot would then not only explain the process, but also guide them through getting the return label or even provide the corresponding QR code directly to their phones, and on top of that, the bot would also send them directions to the closest return facility. Now that's an easy return process!
How to implement a chatbot in your return process
Conversational AI chatbots that are specifically designed to help e-commerce companies with their returns can be a great advantage for your online shop. This is why Chatlayer by Sinch has developed a return bot just for that purpose.
The chatbot uses artificial intelligence and conversation design to give your customers a more sophisticated experience—in more than 125 languages, and on almost any channel, from voice to webchat to messaging apps. At the same time, the bot is very easy to use. You don't need an IT background to set it up, and it only takes a few minutes to get started.
Find out how it works, and how a chatbot can help you grow your e-commerce business!
More interesting articles about chatbots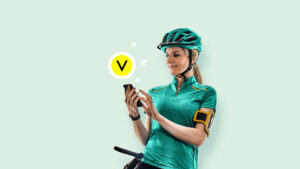 Business
Growing fast is something that most businesses aim for. However, this also comes with some challenges. That's
Read More »