AI-powered virtual assistants can answer up to 80 percent of FAQs successfully, cut customer service costs by 30 percent, and reduce the workload for your agents. Does this mean that chatbots will replace humans in customer service? Not at all! It means that it's the collaboration between humans and bots that will make your customer service stand out!
According to new research from Gartner, by 2027, chatbots will be the primary customer service channel for about 25 percent of organizations.
"Chatbots and virtual customer assistants have evolved over the past decade to become a critical technology component of a service organization's strategy," says Uma Challa, Senior Director Analyst at Gartner.
With chatbots becoming more apt at having natural conversations with customers, they can handle more queries, and substantially reduce costs and workload for customer service teams. If they can do all of that, will chatbots then soon replace humans?
In this article, you will read:
Will chatbots replace humans in customer service?
Absolutely not! Experts agree that bots won't replace humans in customer service any time soon.
"Is it possible to fully automate customer service? Probably! But is it worth it? The closer you get to 100 percent automation, the more difficult it becomes, and you will have to invest a lot."
Bots and humans simply have different strengths, and that's why smart businesses won't try to replace one with the other, but find the best ways in which bots and humans can win as a team.
When it comes to bots and humans in customer service, the real challenge is to figure out how humans and bots can best work together, and really benefit from each other.
The closer the collaboration, the more information is transferred from one to another, the better your customer service will be.
The best customer service happens when bots and humans come together
Of course, this requires a connected system where both, chatbots and humans, can access and store customer information.
How can you achieve that?
For the best synergies between bots and humans in customer service, your smart AI-powered virtual assistants and your customer care system need to be connected! This integration is what will make bots in customer service the most efficient and enable agents to offer your customers the best possible assistance.
Therefore, when you are setting up a hybrid customer service system, where humans and bots will work together, it's important to think less about replacing humans with bots, and more about what you can do so bots and humans can come together for the best possible customer service.
We'll explain, step by step, how you can develop a succesful human-bot collaboration.
Understanding your customer
This starts with understanding your customers' expectations. After all, you can only satisfy your customers if you know what they are looking for!
Today's customers want personalized interactions with businesses. At the same time, 64% of consumers now expect a brand to interact with them in real-time, and 80% say receiving immediate responses positively influences brand loyalty.
If you want to meet these expectations, you need a combination of conversational AI chatbots and engaged human agents.
Conversational AI chatbots will make sure that the first point of contact is handled swiftly. In addition, their conversational skills are so developed that customers will experience a smooth, natural flow in the conversation with the bot, which will leave them with a positive brand experience.
And when a customer has a more individualized request, chatbots can hand over the conversation to human agents, who can then solve more complex issues.
Setting up chatbots to help meet your customers' expectations is only the first step. You also have to define clear business goals for the chatbots. This could be reducing the response time for customer inquiries, gathering customer data for agents, or reducing the number of phone calls in your call centers.
Once you know how chatbots are meant to support your team, you can determine what bots are supposed to do, and what humans are supposed to do.
In this last phase, you decide what type of queries chatbots should handle, and where humans need to step in. Think about how bots and humans can complement each other's strengths.  
For examples, bots are extremely good and fast at answering frequently asked questions, while humans excel at dealing with complex customer requests. Bots are also excellent for handling, recalling, or gathering data, whereas humans can best deal with emotions.  
Take your customer service to the next level
The big challenge is to set up your system in a way that you allocate each resource for what they do best! That's why humans and bots need to work closely together, and it is crucial to integrate the workflows of bots and agents. Data that is gathered by bots must be available to the agents and vice versa.
So, make sure to use a set-up where you can combine your virtual assistants with your customer care platform. Otherwise, the automation will help neither your clients nor your team!
Having bots and humans handle the type of requests that are best suited for their respective skill set will provide your customers with both, efficient and personalized customer service.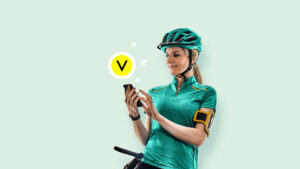 Business
Growing fast is something that most businesses aim for. However, this also comes with some challenges. That's
Read More »