Rawbank is the largest bank operating in the Democratic Republic of the Congo with more than 2.1 billion dollars in revenues and 2000+ employees. Rawbank is a full-service financial institution offering fully-fledged retail, commercial and corporate banking services.

Rawbank has been growing fast in the last 5 years and was looking for a way to reduce operational costs while improving client satisfaction (experience). They wanted to give the possibility for users to connect with their bank through messaging platforms – Whatsapp being largely used in Congo. Whatsapp is used not only to ask questions, but also to perform transactional tasks (balance check, make payments, …). In Africa, these types of transactions are already done via SMS, all the technical infrastructure was thus ready for new channels…
Rawbank, asked Chatlayer and Campfire to create a chatbot with two clear purposes, depending on the channel: 1. A web and Facebook Messenger chatbot, allowing customers to ask the most frequently asked questions collected from the customer support team. Initially, a total of 50 FAQ's were identified for which the chatbot can now provide answers in a conversational format.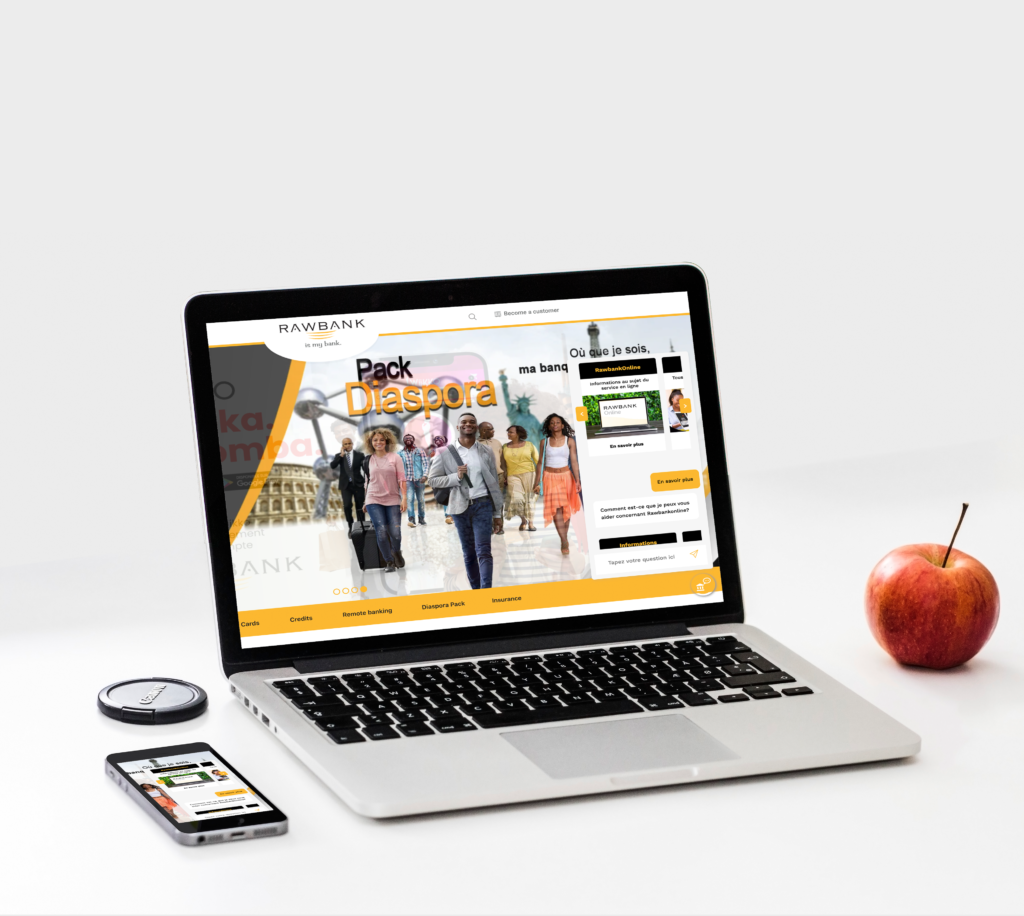 In less than 2 months, the bot already managed 3000 conversations through all channels.
We started with +60 questions and we are now working with Rawbank for monthly releases, adding 10-20 new questions per month
More than 96% Customers requests handled without human intervention by the bot
"Reducing operational costs while increasing user experience is a key element for many banks. But in Africa, where people are already used to interacting with SMS to perform financial transactions, the challenge was even more interesting…"