MKT4Edu
The purpose of MKT4Edu is to be the link responsible for connecting marketing strategies to the transmission of education worldwide.
The challenge
Universities in Brazil are struggling with the short time window in which they can recruit students for the next year. They are advertising and engaging with potential new students with the goal to get as many applications as possible. This is a labor-intensive and time-consuming process.
The solution
MKT4Edu helps universities to engage with students in an automated way using our chatbot technology and their conversational design. The bot is published on multiple channels including WhatsApp, the most frequently used channel in Brazil.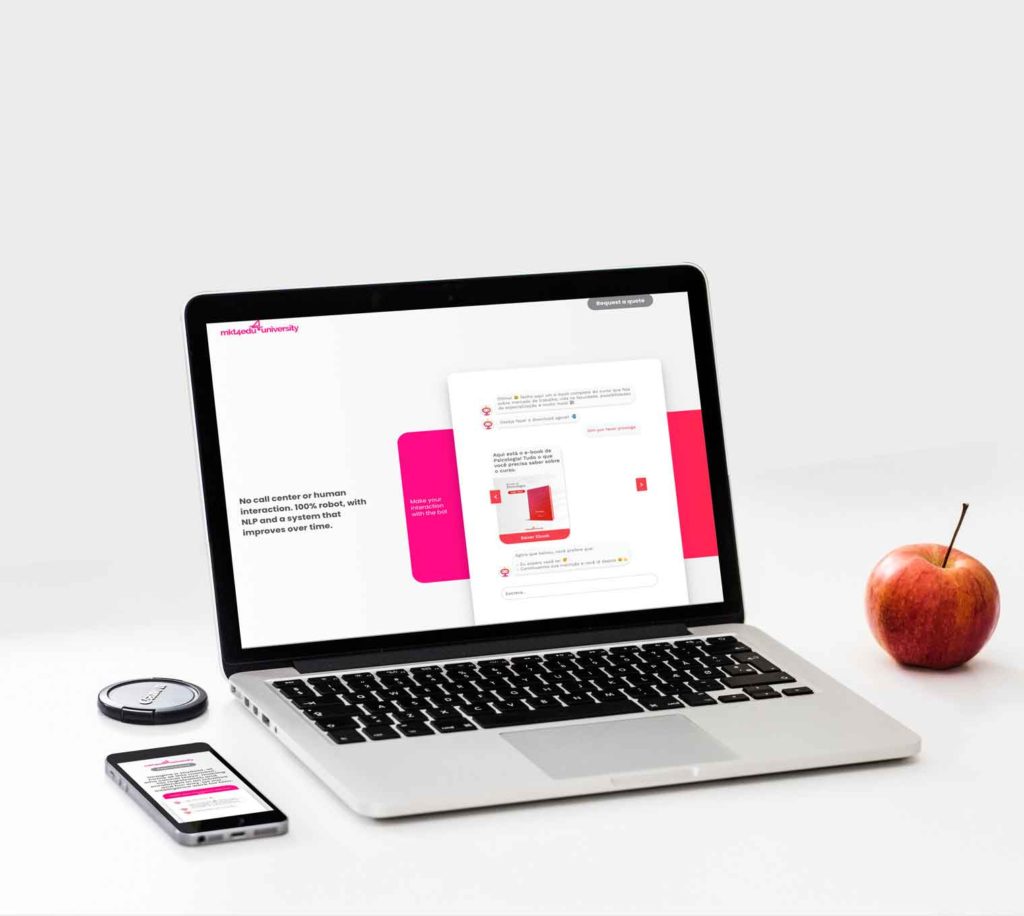 The results
Using
WhatsApp
Template
Secure
upload
of credentials
78%
Requests handled
by the bot
Channels
Web

WhatsApp
Experience why these companies chose for Chatlayer.ai yourself