Partner Product training event
We are organizing an onboarding session hosted by our product team on the 11th of May from 2 to 4:30 PM.
Why?
To get you started as quickly as possible on the Chatlayer platform, bring a new colleague up to speed, or to simply refresh your knowledge.
This live session will be hosted by our product experts: Tess Tettelin & Merel Markusse.
What you will learn:
A guided tour of the Chatlayer platform and its features
How to build a real-world AI bot using Chatlayer
The basics of Conversational AI & Conversational Design
Best practices and things to look out for
How to scope client projects
How to onboard your own clients using 3 workshops
If you haven't done this already, please go through the following materials before the training:
During these tutorials, you'll learn about important bot concepts. These will not be repeated during the online training, so please go through them beforehand.
[hubspot type=form portal=4891601 id=3c070e53-ef51-4348-bb2e-47a5e9182de2]
Our very own product experts
Merel Markusse
Product Specialist at Chatlayer.ai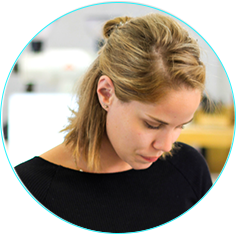 Tess Tettelin
Conversation Designer at Chatlayer.ai