The current shortage of baby formula in the US, has put families across the country in a very difficult situation. It's not only hard to find formula, but also very difficult to know where to look. To aid families in need, the US government has now launched a chatbot to help mothers find baby formula faster.  
In the past weeks, baby formula has become very hard to get in the United States. Due to the current shortage, it's increasingly difficult to find baby formula, especially for low-income families. Many parents are not only going from store to store, but even driving from state to state in the hopes of finding formula.  
In addition, families also have to deal with scammers who are (illegally) charging exorbitant amounts for formula, in the hopes of making a fast profit. 
To prevent scams and help families, stores are putting up purchase limits, and government officials across the U.S. have started different aid programs to help families in need. In New York State, for example, these efforts include a chatbot that helps low-income parents to find baby formula faster.  
Baby formula shortage: government agencies flooded with inquiries
As in other states in the US, the federal WIC program in New York State helps low-income women, infants and young children who are at nutrition risk by providing nutritious foods, including baby formula. To get access to the New York program, women and children must fulfill a few requirements:  
They must reside in New York State (citizenship or legal residency are not a requirement)

 

Families have to meet the low-income requirement. 

 

Mothers and children should present a nutrition risk.

 
In addition, women have to be pregnant, postpartum, or breastfeeding. Infants are eligible for the infant program up to their first birthday, and children up to the child's fifth birthday. 
With the current baby formula shortage, the incoming queries for getting formula through the WIC program in New York state have increased drastically, and it's becoming more difficult for agents to handle all the incoming requests. For families, on the other hand, waiting times for checking eligibility to the program, have gone up.  
To improve the process and help families in need faster, New York State has now launched a chatbot, Wanda.  
How chatbot Wanda helps mothers in New York to find baby formula
The chatbot can be found on New York's WIC website. It leads users through guided questions with answer button to establish a possible eligibility for the program.  
Even though Wanda is a simple chatbot only using buttons as answer possibilities, it:  
pre-screens applicants for service agents

 

speeds up the process for mothers significantly

helps moms get access to baby formula faster

 

reduces the workload for government agents who have time to deal with more complex cases directly

 
This shows how helpful even a very basic chatbot can be. If you were to add conversational AI capabilities, such as the ability to address mothers in multiple languages, chatbots can be even more useful for organizations. And they don't even require a lot of time to set up or coding skills!  
Conversational AI chatbots: better understanding and more empathy
Conversational AI chatbots use artificial intelligence (AI), natural language processing (NLP), machine learning and conversational design, to be able to engage in more natural and complex conversations with humans.  
With the help of these technologies, they can:  
understand

not only pre-programmed keywords, but real sentences, and recognize intents very fast

 

mirror human conversations

better, and therefore have a smoother flow in a conversation

 

show

empathy

with humans, which is especially important when talking to vulnerable groups, like low-income mothers

 

speak over 100 languages 

 
Well-designed conversational chatbots are also extremely efficient and accurate when communicating with people. They can handle almost 70 percent of frequently asked questions accurately, which is a huge help for users and organizations. Also: conversational AI bots can reduce costs by 50 percent. Especially for organizations that operate on a smaller budget, this is a big advantage.
Setting up conversational AI bots doesn't have to be complicated
Of course, conversational AI chatbots should also be up and running very fast. In the case of New York's WIC program, for instance, the chatbot can't take months to be set up because it needs to engage in conversations fast to help as many people as possible.  
That's exactly how the conversational AI bot by Chatlayer by Sinch is designed. With ready-to-go templates, it only takes minutes to set up your first AI chatbot. It comes with:  
an in-house NLP platform that can outperform bots from Google or Microsoft (no coding skills required!)

 

more than 125 languages

 

end-to-end integrations to backend systems (with Salesforce, Genesys, etc.)

 
 Check out Chatlayer's chatbot technology and get started on your first AI bot now!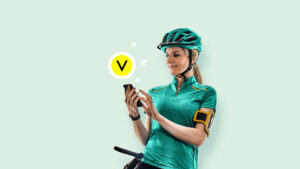 Business
Growing fast is something that most businesses aim for. However, this also comes with some challenges. That's
Read More »