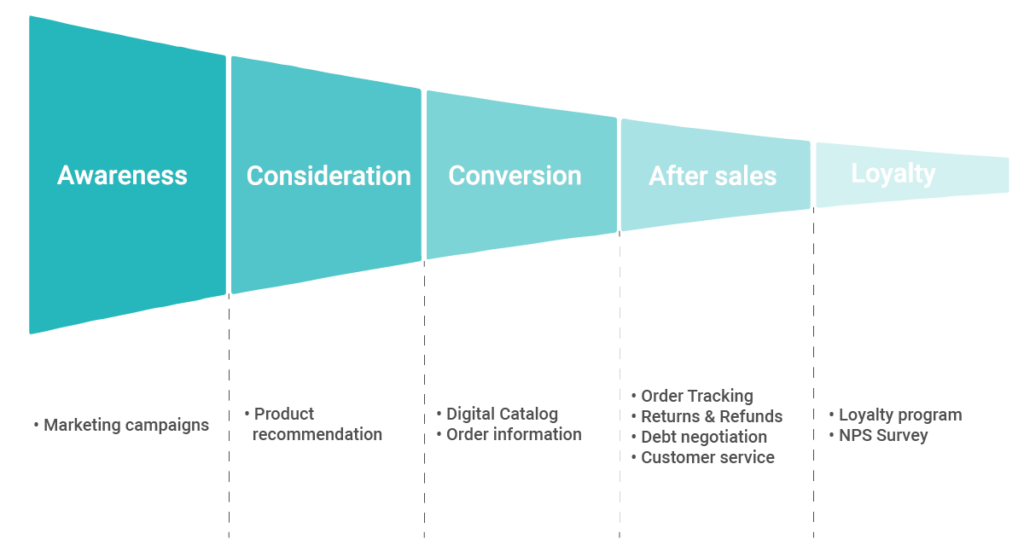 The travel restrictions and national lockdowns put in place to contain COVID-19 have disrupted the business models of many industries – from retail to hospitality. Online shopping emerged as the clear winner of 2020. To survive, in this new business climate, companies must make it as easy as possible for customers to shop directly from their homes. This means investing in the digitalization of the customer journey.
In the first article of this series, we explored how the challenges of 2020 have impacted our daily routines. We reflected on the kind of changes in consumer behavior, and how those changes may have effects that stretch far into the future.
Businesses took on these challenges with a variety of responses, some more effective than others. We saw that one indicator of effectiveness is whether a business has the flexibility necessary to meet unusual consumer demand.
In this blog series we aim to share pioneering success stories in the fields of omnichannel communication and digital customer experience. To do so, we have extracted clear examples for you of strategies that are best addressing consumer needs across various industries.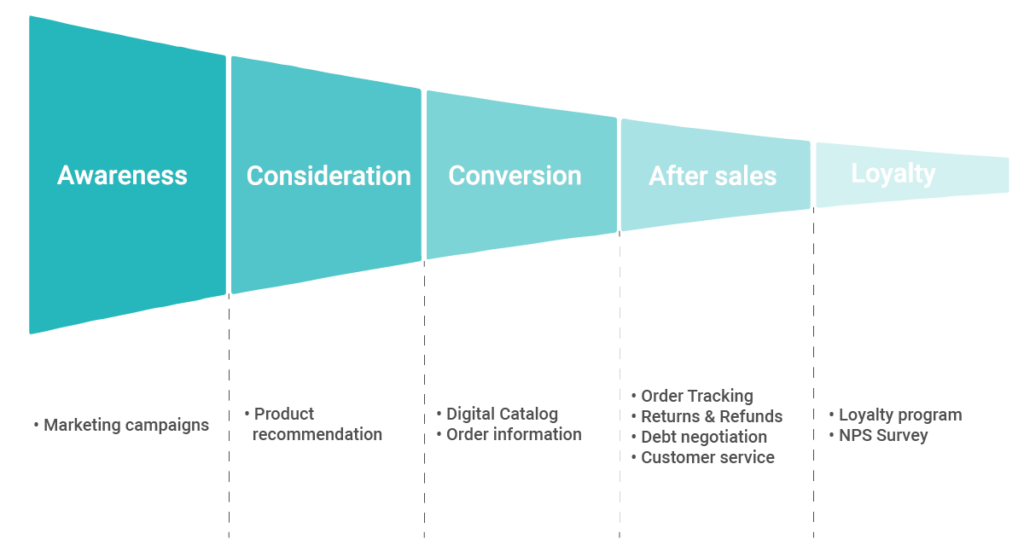 From the first article of this series, we learned that multi-channel communication and tailored advertising prove themselves effective in boosting customer engagement.
Both activities play an important role in building a strong and authentic connection with your target audience. When implemented correctly, you secure a trusting audience: one that is interested in your products and engages with your brand.
But where do we go from here?
The next step in the customer journey is to convert contacts into clients. To do that, we should investigate the Conversion stage of our Customer Journey.
In an omnichannel world, customers want to buy the product they are looking for with zero friction. The more effort it takes to purchase something, the higher the perceived value has to be for a customer to follow through.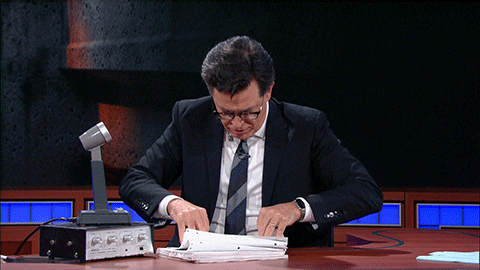 This is why you want to offer your customers the shortest route to check-out. The low-hanging fruit is identifying and removing time-consuming activities. One first step is to make sure customers do not have to scroll through your entire catalogue to make a purchase.
Let's have a look at one of our clients in the beauty retail segment.
Our client has implemented a virtual assistant to support users in selecting the right products for their needs. And also to keep them engaged through their tailored loyalty programs.
Their WhatsApp bot solved a high incidence of order errors. It did this by swapping an error-prone process of typing in product codes, with using pictures provided by their customers instead. Optical Character Recognition (OCR) technology allows their bot to recognize the product in the printed catalogue photographed by the customer. The only input needed is the desired quantity, and then the product is automatically put in the shopping cart.
The roll-out of this much simpler customer journey dramatically increased the amount of purchase conversions and reduced the costs related to erroneous orders and product returns.
This solution was so successful that our client quickly deployed the virtual assistant across 15 different countries. The bot they use handles more than 800 types of customer intents automatically. Because of its capability, the bot provides a trusted line of support for customers looking for help before or after their purchase.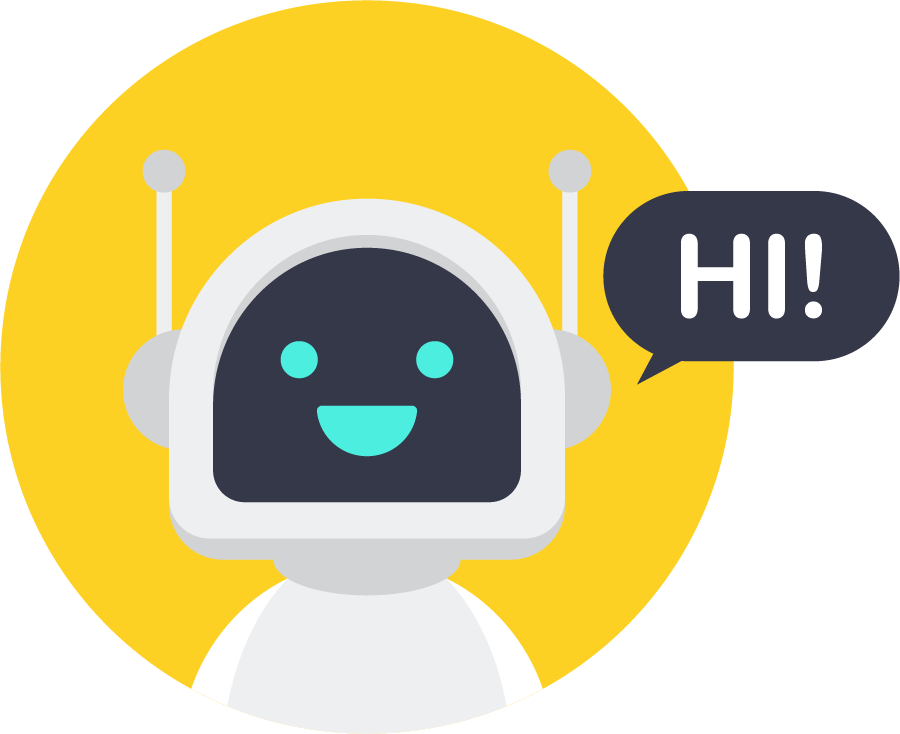 By offering your users a smart chatbot, you are providing them with 24/7 live support for all their needs. When you equip the chatbot with the right technologies, like Artificial Intelligence (AI) and Natural Language Processing (NLP), the experience you provide to your customers will exceed their expectations.
The After Sales stage of the customer journey, remains the most common application for a virtual assistant, despite successes in other areas. The reason for this is the ease of implementation of a chatbot for customer support. Feeding the bot with information already contained in the FAQ section of your website, is an effective way to quickly answer repetitive user questions.

Furthermore, you can train a bot in more complex issues that exploit the potential of its NLP engine. The type of responses that the bot provides to the users will then help to solve even more issues. Some Chatlayer clients have built elaborate After Sales chatbots, which range from order tracking to debt and repayment negotiation.
By providing the bot with human handover integration, you can further improve the customer experience. And the average time to close a ticket reduces dramatically. Building a seamless transition between a bot and a live agent – making sure that all relevant information is handed over – is vital for effectiveness.
This means you avoid making customers explain their problem all over again, in doing so reducing the risk of annoying them. 
If you have optimized all previous steps in the customer journey correctly, the only area left to work on is Loyalty.
Offering your customers a virtual agent to chat with 24/7 is the best tool to rate their satisfaction about your services. Thanks to small surveys directly implemented in a bot, you can directly measure the customers' NPS score. Your bot can then encourage your clients to fill in questionnaires by awarding them personalized offers and loyalty card points.
One of our clients in the sports retail industry makes for an interesting example. This client wanted to boost the engagement of their loyalty program; establish a strong CRM database, and reduce the churn rate of one-time buyers.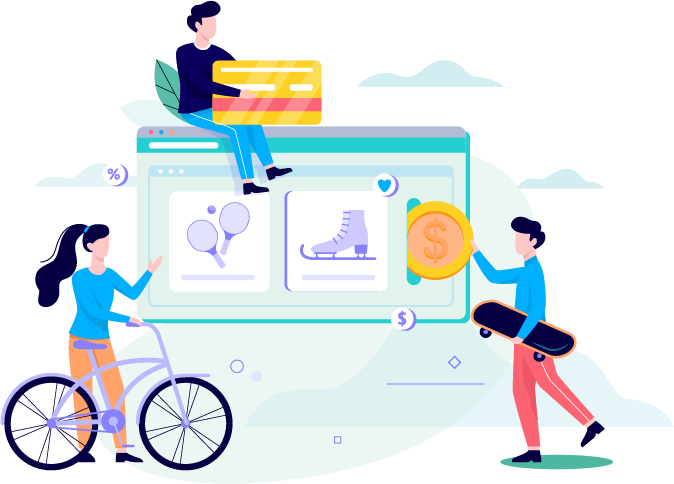 The combination of an online chatbot with a phone voicebot turned out to be the perfect solution for their customers. The chatbot contacts registered customers and asks them if they will rate their experience with the brand. If the customer agrees to participate then the voicebot conducts an NPS survey over the phone. This way, the customer perceives the overall experience as natural and with no friction.
The success of this story shows how the integration of multiple channels into a seamless digital experience matters for boosting engagement in the customer journey.
Would you like to know more about how you can tailor a virtual assistant to your specific industry?
Download our whitepaper to learn more about 10 chatbot success stories that transform your business.