What are the biggest trends in conversational AI right now, and how can businesses benefit? These were the questions that experts set out to answer at the very first Conversational AI Fest by Sinch. Don't worry if you missed it! In the following, we sum up the most important takeaways for you.
From voice assistants like Siri or Alexa to smart chatbots in customer service: Conversational AI has long left the hype phase and turned into a successful technology for businesses. So, what's next? And how can companies use conversational AI to their advantage?
These were some of the topics that were at the heart of this week's Conversational AI Fest. In its very first edition, the live digital event organized by Sinch brought together AI specialists, marketing experts, and businesses to discuss the current state of Conversational AI, the most important trends, and how the technology is already helping businesses grow.
We are summing up the six key takeaways for you.
In this article, you will read:
Conversational AI trends: AI will make us more human
Even though AI has become more integrated in our daily lives, there are still a lot of prejudices around technology. They range from: "chatbots are really stupid" to: "AI is conscientious, and already replacing humans". The reality is far less extreme though, as Rick van Esch, VP SaaS Business at Sinch pointed out. In his introductory keynote, "The AI Paradox", he showed that conversational AI is simply the next logical step in our communication.
While it's understandable that there are fears around AI chatbots (as there are around any new technology), bots are not here to replace humans. In fact, they can actually help us become more human, says Rick van Esch. Because bots and people have different strengths, the technology doesn't work against humans, but is here to support us, and to help us re-focus on what makes us human: feeling.
"AI specializes in thinking; humans specialize in feelings."
Chatbots are becoming a standard enterprise solution
Another important Conversational AI trend discussed at Conversational AI Fest is that chatbots are becoming a standard solution for large enterprises. Of course, this comes with its own set of challenges.
Joachim Jonkers, CPO at Chatlayer by Sinch, explained how enterprises can take on these challenges and turn them into successful solutions by following a four-step roadmap.
1. Set a clear scope and goal
Who will use the chatbot, what will it solve, and what do we expect a successful chatbot solution to look like? These are the questions that will set the right expectations, define workload, mitigate security and legal risks, and help increase the success of chatbots in enterprises.
2. Find the best platform and partner
The best platform and partner for a chatbot depend on your needs and capabilities. However, it's important to think ahead as well, says Joachim Jonkers.
"When building a bot, you should start simple, but also consider where you want to be in two years."
Get an action team of stakeholders and experts together that can get your chatbot off the ground in about one or two months after you start. The quicker you can add value to your customers, the better. Joachim Jonkers recommends beginning with one use case and build from there.
Once your first use cases have been implemented successfully, you can start adding more specialized roles to your bot team, grow your expertise, and work on deeper integrations. Also think about adding multiple channels, such as messenger apps or voice.
Following these steps will help you implement successful chatbots in your enterprise. And while you'll face some challenges, it'll be worth it.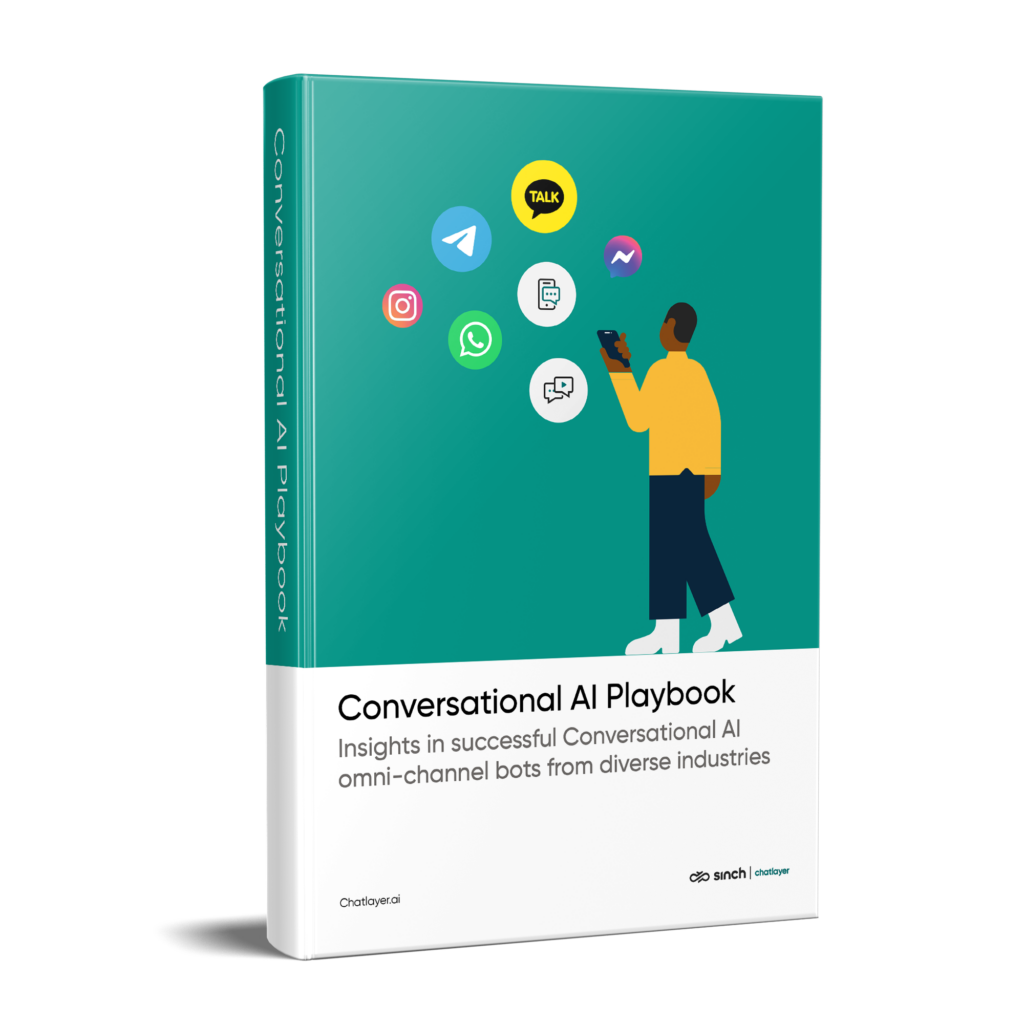 Get inspired by enterprises that are already using AI chatbots to grow their business 
For AI to be successful, expect the unexpected
Ivan Westerhof, COO at the conversational AI implementation partner, Campfire AI, shared in a hands-on session, his insights from building more than 50 bots on five continents: chatbots can be extremely helpful—if we get them right.
"One of the greatest potentials of AI is for users to express an issue, and to receive an immediate solution."
However, the actual human-bot interaction is often not that smooth. How can companies and chatbot designers change that? By focusing on the quality of AI, says Ivan Westerhof. Here are his four tips for providing positive chatbot experiences.
1. Don't run an AI project like an IT project
While IT projects are typically linear (design, test deploy), AI chatbot projects involve a lot more twists and turns because they deal with fluid conversations. So, when implementing a bot, it's at least as significant to think about what your chatbot can do as it is to consider what is out of its scope.
2. Get users the most specific answer as quickly as possible
In order to help users quickly, a chatbot has to be able to process all the information the customer provides and come up with the best answer. Conversation designers therefore must think about this hierarchy when designing the flows, says Ivan Westerhof.
3. Expect unusual expressions
No matter how well you plan and train your conversational AI bot, there will always be an expression a customer uses that you haven't thought about. The solution? Test your bot, and then test it again and again—until you reach a 90 percent recognition rate.
4. Remove the "Sorry, I don't know"
If a bot can't help, the most frustrating answer for users is: "Sorry, I don't understand." Conversational AI bots have to be designed to expect the unexpected, and even in these cases, provide helpful solutions, like offering to talk to an agent.
Westerhof is convinced that following these tips will leave you with a bot that makes the user feel understood, brings the user closer to a solution rather, and fully leverages the power of AI.
GPT-3 will influence conversational AI
In his informative session, Fréderic Godin, Head of AI at Chatlayer by Sinch, talked about one of the biggest Conversational AI trends: GPT-3 (Generative Pre-trained Transformer 3), a language model that uses deep learning to produce human-like text.
Transformers like GPT-3 learn how language works, how sentences are constructed, which kind of sentence follows the next, and how to leverage the current context. And the technology shows great promise, says Godin.
"GPT-3 is a broad AI model that is good at doing all kinds of tasks like summarizing documents or answering questions based on existing knowledge."
However, there are still some shortcomings. For example, as of now, it is not possible to fully control the output of a GPT-3, which could lead the transformer to give insulting, racist, or even dangerous answers. For GPT-3, it's also difficult to work with external knowledge that it doesn't have, which makes the technology hard to scale.
Still, in combination with conversational AI there could be some interesting developments in the future. For instance, they could change the way we search and find content on a website, says Godin.
Conversational AI trend GPT-3 is sparking discussions
This topic sparked a lot of interest among the audience. It led to an active discussion about the advancements of technology, how to avoid negative impacts of GPT-3, and leverage it for a better customer experience.
Messaging and Conversational AI are becoming the new dream team
Messenger services, from SMS to WhatsApp, are inherently conversational. This makes them the perfect platform for combining conversational AI and messaging. At the Conversational AI Fest, companies like VanMoof, Bol.com, and Calzzapato shared their experiences that showed: offering chatbots on a conversational platform improves the customer experience and increases conversions.
The Dutch e-bike company VanMoof, for example, uses an omnichannel chatbot named "Boost" from Chatlayer by Sinch to manage an increasing number of customer queries. Fenne de Beer, Project Manager Service at VanMoof explained that with the Chatlayer bot, VanMoof was able to personalize the customer experience, provide help in multiple languages, and reduce the workload for their employees.
"We have a very good handover rate. Boost handles 70 percent of customer queries."
Learn how to use Conversational AI successfully in micro-mobility
The Dutch e-commerce giant Bol.com has made a similar experience with their chatbot, Billie. Billie offers Bol.com customers a 24/7 service, faster help, and frees up time for service agents, says Yanick von Altena, Product Owner Billie Chatbot Team at Bol.com.
In addition, Billie can also gather valuable customer data in a central place, which has served as an early warning detector for Bol.com in the past.
Similarly, Arnoldo Gonzalez Medina, Digital Project Manager at Calzzapato, recognizes the value of combining conversational technologies with messaging. The Mexican shoe brand started offering messenger apps like the Messenger from Meta or WhatsApp as customer service and also uses them as marketing channels.
The customers responded very positively, as they were able to contact the company on their favorite messaging apps. For the company, the use of conversational channels like WhatsApp also helps them to learn more about their customers' needs and preferences.
"On WhatsApp, we can tell how many people click on a message, and what links they follow, so it's a great tracking tool for marketing campaigns."
Marketing is becoming more conversational
Chatbots have been a great help for customer care departments, but companies are starting to see the additional value of conversational technology on every stage of the customer journey.
In his session on the new conversational paradigm in marketing, Matt Ramerman, President at Sinch for Marketing, explained that especially when it comes to lead generation, conversational marketing can unlock a lot of untapped potential: by engaging customers in two-way-conversations.
Instead of trying to get users to click on a specific link or by a certain product, companies should give them the option to reach out and ask questions about services they are really interested in. This will lead to more engaged customers, but also to higher conversions, says Ramerman.
"Providing answers to questions in the moment will lead more customers to sale, and you will convert more."
Conversational AI trends 2023: the future will be conversational
From GPT-3 to conversational messaging to AI chatbots in enterprises: the Conversational AI Fest showed clearly that the future is conversational.
Become part of the trend!
More interesting articles about chatbots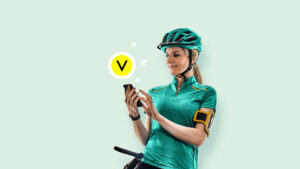 Business
Growing fast is something that most businesses aim for. However, this also comes with some challenges. That's
Read More »