Anything you want for your bot
in the way you want

Unlock the full potential of the Chatlayer.ai bot platform with Webhook.
Push the limits of what a bot can do with a completely independent solution to manage your bots directly in the background.
Customizable
Independent
Unlimited
Do your things, no strings attached
Webhook is a completely independent channel where you can customize any bot feature to your needs. With Webhook sky is the limit!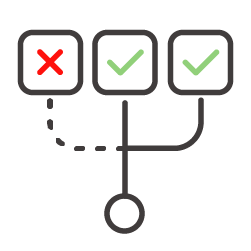 Which apps to integrate? You choose!
Maximize the reach of your bot and spread your message through any platform. With Webhook you can connect your own applications and messaging channels.
Customization is key, so make your bot unique!
Tailor your bot to appeal to your audience. Personalize the conversation flow to your needs and explore the endless possibilities offered by our real-time API.
"Together with Campfire, we improved the European parliament's communication."