Soaring demand, disrupted supply chains, and a growing number of customer queries: e-mobility companies are struggling to keep up with the booming market. As an affordable and customer-friendly solution, many of them turn to chatbots.  
The e-mobility market is running in high gear right now! Market studies estimate that the e-bike industry alone is expected to grow to 70 billion US dollars by the end of 2027. And according to Polaris Market Research, the global electric scooter market was valued at 20.87 in 2021 and is expected to grow at a compound annual growth rate of 11.2 percent.
Governments funding greener ways of transportation, consumers becoming more aware of electric vehicles, and the growing interest for private modes of transportation during the pandemic are the big drivers behind this trend.
The soar in demand, however, is also presenting new challenges for e-mobility companies.
In this article, you will read:
Current challenges of the e-mobility market
With the disruption of the supply chain, it's become increasingly difficult to meet the high demand. This creates a series of issues for e-mobility manufacturers and sellers.
Customer queries are at an all-time high
From general questions about electric vehicles to specific queries about the delivery status of an ordered vehicle: the growing demand, combined with the disarray of the supply chain, are leading to an unusual high influx of customer queries, and service teams are struggling to keep up.
Supply chain shortagesforce e-mobility companies to keep their prices high
In a market where prices are already a barrier for customers ("Why do I have to pay so much more for an e-bike than for a regular bike?"), this requires sellers to educate consumers even more on their products, and their benefits—like, for example, how e-bikes can replace many car rides, and therefore end up saving money. This requires more resources, though, resources that e-mobility companies are already strapped for.
More new customers require more attention
And finally, the growing number of people who purchase electric vehicles also means that they require more attention—especially since they are dealing with a relatively new product. Customers might have technical questions about their new rides or need to schedule service appointments.
Staying on top of these demands of a new and growing market is difficult to handle for e-mobility companies. As an affordable way to keep up with the large workload and satisfy their customers, many of them turn to chatbots as a solution.
Conversa­tional AI guide for micro mobility retailers
How chatbots can help e-mobility companies
1. Automate customer service
Where can I leave my shared e-scooter? Can I use PayPal to pay? What e-bike models are best for city rides? When can I schedule my next maintenance service?
Yes, e-mobility customers have a lot of questions. However, a lot of them are repeat questions that your service employees have to answer all the time. Why not automate these FAQs with a chatbot? It'll provide customers with faster answers, and let your team focus on more complex questions.
That's exactly what Barcelona-based e-mobility start-up GOMEEP does!
Provide information for interested customers
Many consumers are just discovering the possibilities of electric vehicles. Naturally, they have a lot of questions about usage, costs, models, and maintenance. Chatbots can provide a helpful first point of contact and assist consumers in their customer journey.
The Dutch e-bike company VanMoof for example, uses a conversational AI chatbot on their website to guide users that are curious about getting a new e-bike into the right direction. The chatbot, designed by Chatlayer by Sinch, first asks users a few questions to find out what kind of bike they might be interested in, and then provides information about fitting models.
For customers in the consideration phase, this is not only helpful, it also establishes a first connection with your brand. As VanMoof's chatbot can help customers immediately, the users won't turn elsewhere for information. So, the brand can win the users' attention, educate them on their models, and set up a great starting point for a future purchase.
With higher prices and new products, the sales cycle for electric vehicles typically takes longer than for their non-electric counterparts, as customers want to be sure they found the right model before making the final purchase. Part of this process is testing the vehicle.
The easier it is for interested buyers to schedule a test ride, the more likely they are to make a decision on buying a bike. Keeping up with these requests as they come in and making sure there are no scheduling conflicts is challenging for service employees. Chatbots can help!
Belgian's largest e-bike seller, BizBike, for example, uses a conversational AI bot from Chatlayer by Sinch to schedule test rides. It speeds up the process for customers and leads to an overall smoother experience. With their chatbot, BizBike was able to improve their net promoter score from 54 to 56, which means that 62 percent of their customers actively recommend BizBike.
Learn from BizBike: Get the Most out of Your Chatbot
Provide updates on delivery status
Getting an electric vehicle is not the same as buying a t-shirt in a store: there is usually a wait time, until the buyers receive their vehicles. With the current supply chain issues, this process takes even longer than usual. So, customer service teams have to deal with an increased number of queries about the delivery status. Using chatbots to inform customers about the delivery status can be a huge help!
Chatbots can answer these incoming questions very fast, or even send automated updates, providing enhanced customer service.
Set up maintenance appointments
Scheduling a service appointment should be effortless for e-mobility customer. There is no need to spend hours on a hotline trying to find a free slot or having to call five times to check when the vehicle can be picked up.  
Using chatbots can make setting up maintenance visits a lot smoother. The Belgian e-bike provider BizBike also uses their chatbot to automate service appointments.  
Chatbots: benefits for e-mobility companies
Chatbots can have a significant impact on your e-mobility company, as they can take over repetitive and tedious tasks, and at the same time, help customers and reduce the workload for employees.
Conversational AI chatbots can answer up to 80 percent of frequently asked questions and save 40 work hours a month.
At the same time, compared to other solutions, such as call center agents, they are much more cost-effective. In fact, chatbots can reduce your customer care costs by 70 percent!
But it's not only companies that can benefit from automation, but also the customers. This is especially beneficial for industries that require more customer attention, such as the e-mobility sector.
Chatbots offer your customers:
Better availability: They can answer their questions 24/7.
Quicker service: They answer frequently asked questions very fast.
Higher personalization: They can engage customers in a more personal way by having oone-on-one conversations.
Multilingual service: They are able to answer your customers' queries in multiple languages—which also expands your market reach.
By using conversational AI chatbots, like the ones designed by Chatlayer by Sinch, your e-mobility company can improve its customer experience, drive engagement, and grow its business.
Get started with chatbots
Find out how conversational AI bots can help your e-mobility company as well!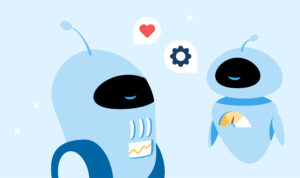 Chatbots
We've all had them: bad chatbot experiences. But, what can you do as a company to avoid
Read More »